Messenger Get Started button doesn't work transcript
If your chatbot doesn't react when users click the get started button, it means that something is wrong with your welcome message. Load Many Chat and click settings in the main menu.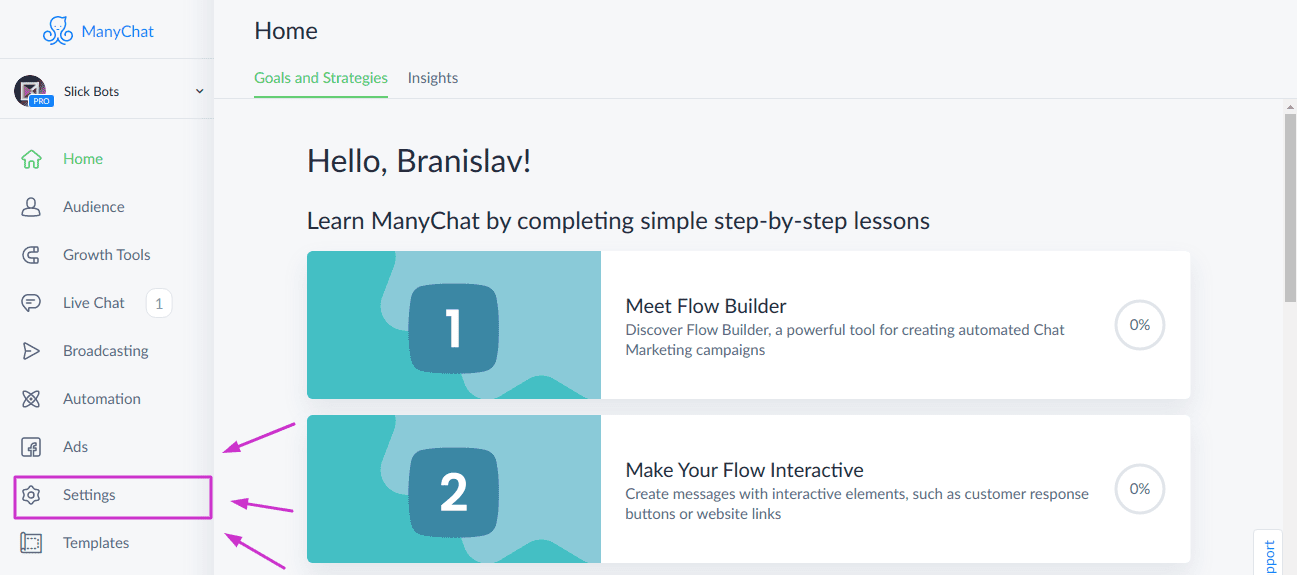 Then choose messenger and scroll down to the welcome message card, and click the edit button. If you haven't set, the welcome message already, click set another flow.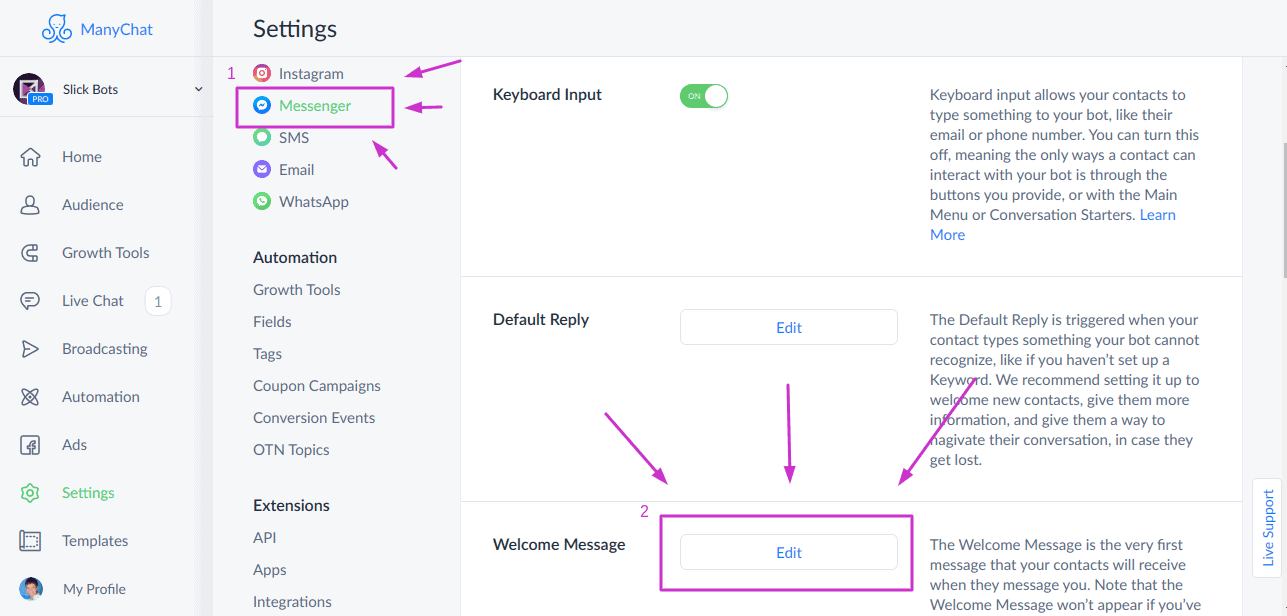 Choose the flow that you would like to add as a welcome message. And then click edit flow button to check whether everything is set up correctly.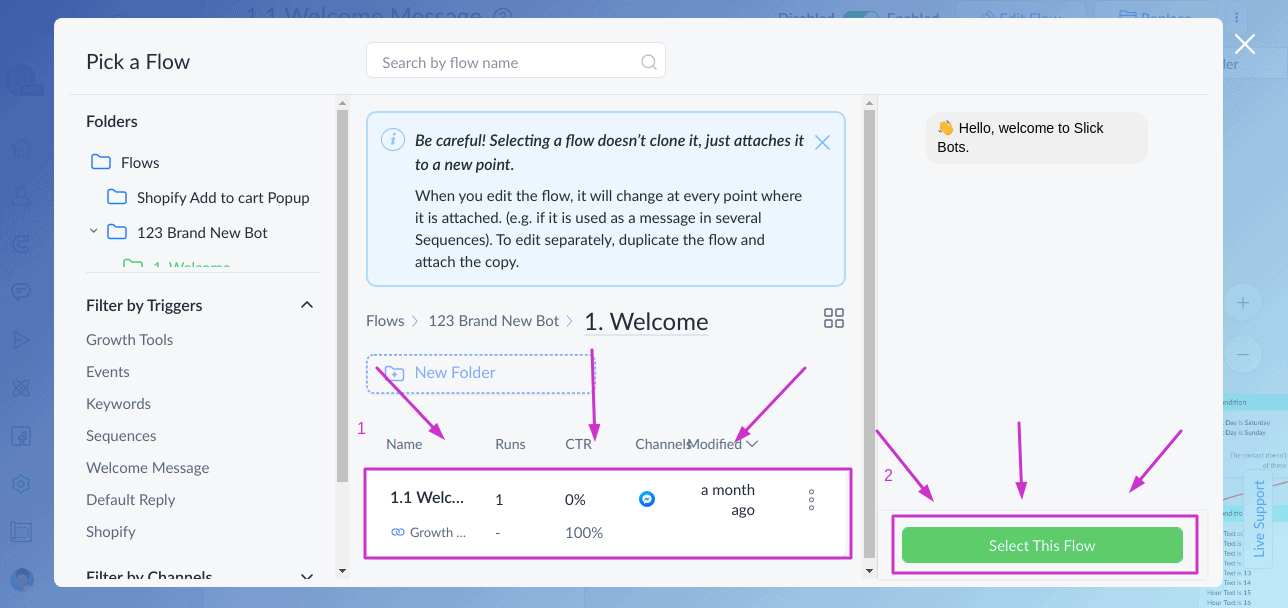 If your welcome message, is already there set it up, right, and be sure to click the publish button after you finish. You also need to click enabled in order for users to see your welcome message. Now, go back to Messenger to test the get started button again.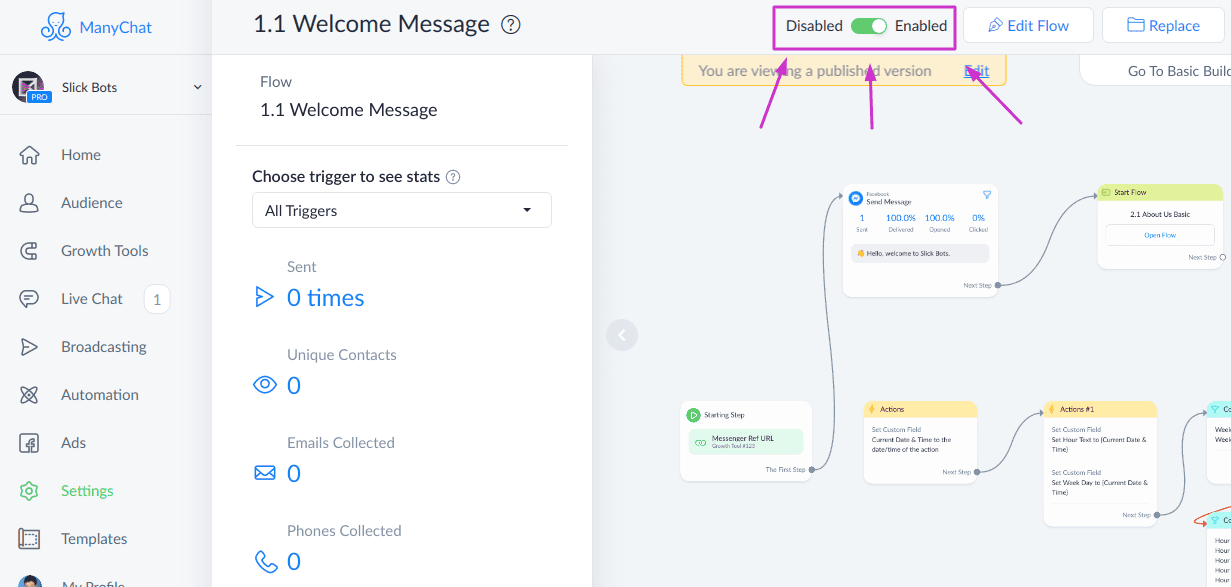 First delete your previous chat with the bot, and then find it using the search box within Messenger. Click the get started button, and your welcome message will show up.
That's all guys. Have a nice day.